Description
Ever spoken to your phone, which talked back to you, and then you went on an adventure? With tiny goblins? A Flight of Fancy is an interactive spoken-word adventure for Google Assistant, inspired by classic text and point-and-click adventure games. Players converse with their devices, navigating a surreal world of fantasy and wonder. Explore unique environments, solve puzzles, and unravel the mystery.
History
Development
A Flight of Fancy was initially just that - a fun side project to distract from the pressure of a major work in progress. In early 2019, doublespeak was focusing full-time on the development of their next game, intended to be the studio's first huge release. Doublespeak lead Michael Townsend decided to take a break. Interested in the potential for interactive narrative on voice assistants, but with no plan in mind, he began improvising with Google's natural language tools. Over the span of several weeks, the design and narrative of A Flight of Fancy grew organically. Voice control was a new and challenging medium, and it would be months of extensive playtesting before the language model was robust enough for public release.
Release
In May of 2019, A Flight of Fancy was released on Google Assistant and proved to be a major turning point. In comparison to the creative energy of A Flight of Fancy, doublespeak's main project felt cumbersome. Eager to preserve momentum, the studio switched priorities and returned to an old concept that would become the focus of 2020.
Features
A spoken-word adventure, handcrafted by doublespeak games.
Classic puzzle-solving mechanics in a unique world.
Engage naturally, through the power of natural language processing.
Tiny goblins!
Free to play on any Assistant-compatible device.
Videos
There are currently no trailers available for A Flight of Fancy. Check back later for more or contact us for specific requests!
Logo & Icon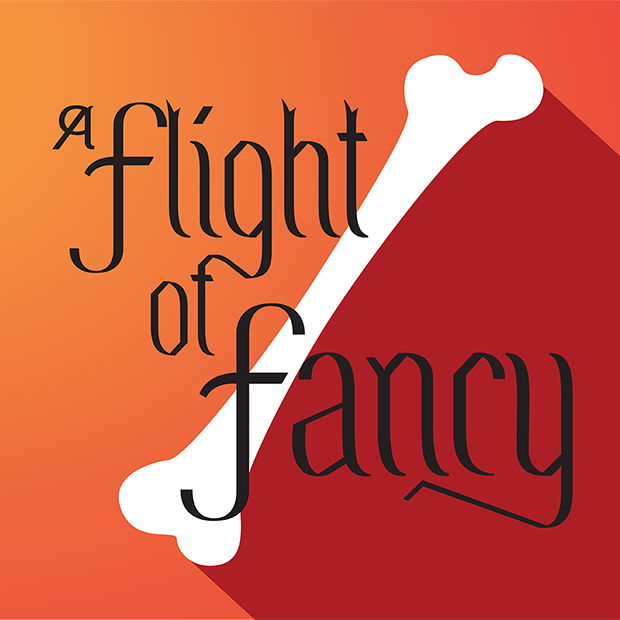 About doublespeak games
Boilerplate

doublespeak is a small independent game studio focused on open source, browser based experiences. Creators of A Dark Room and Gridland.

More information

More information on doublespeak games, our logo & relevant media are available here.
A Flight of Fancy Credits
Michael Townsend

Design and development, doublespeak

Magill Foote